Much like the other alcohol-related festivals in America, Oktoberfest has become a favorite. That's because local breweries take the chance to honor the foamy tradition of es Märzen bier.
The amber lager is quintessential to Oktoberfest that originated in Bavaria and can be translated to "March beer."
So, Oktoberfest is held in September and celebrates a March beer? Das stimmt!
Oktoberfest has mainly become an agricultural celebration of the last harvest before summer. "Before Märzen beers are laid down in casks and ready for the festival, they must be brewed in March and aged first," says Brandon Jacobs of Great Divide Brewery. "Back in the day, you had to brew one last beer for the year in March before you go and plant your fields in the summer, which makes it hard for the yeast to ferment due to the warm weather. People start working in the field instead of brewing over the summer. Come September/October, and you celebrate that you've brought in the harvest."
"Oktoberfest for me today is a celebration of the land's bounty, tying it back into the beer," Jacobs adds. "The festival simply tells you to slow down a bit and contemplate the work you've done over the summer."
Today, the celebration includes stein-hoisting, pretzels, and lederhosen. However, the earliest Oktoberfest party was a little different, as it had a wedding and a fantastic horse race.
How It All Started?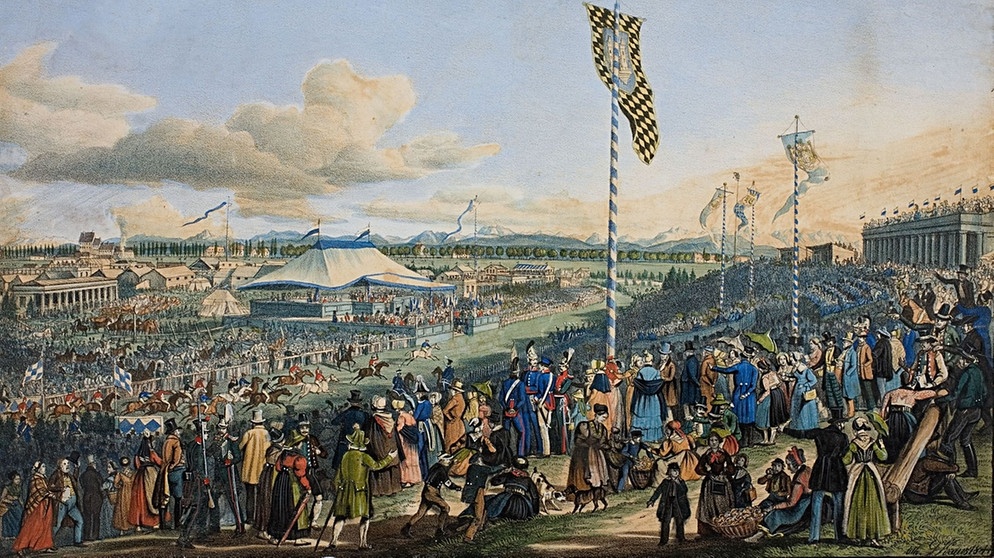 Oktoberfest started on October 12, 1810, when Crown Prince Ludwig got tied to Princess Therese of Sachsen-Hildburghausen. These royals wandered from bougie tradition and turned the wedding into a public occasion, inviting the people of Munich to come to the fields in front of the city gates and honor the union.
The gathering lasted for days; free food and beer poured through the city. In the beginning, this beer was dimmer and maltier, closer to a Munich Dunkel. The festivity ended with a horse race.
Seeing as the royal family couldn't celebrate a wedding each year on October 12, it was the annual horse race that fostered the tradition of Oktoberfest. In modern Munch, this custom has been drunk under the table.
How It Made Its Way to The U.S.?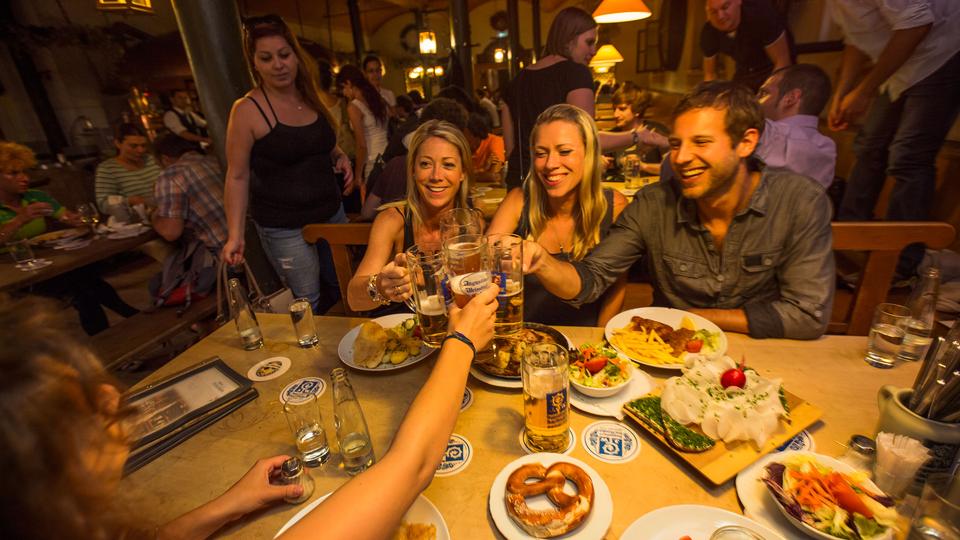 The first Oktoberfest in the USA happened on October 13, 14, and 15, 1961…but they initiated the planning many months before. In early 1960, civic leaders in a town in Wisconsin called La Crosse had decided that the city needed a community-wide activity. The city had been without such an occasion since 1921. Because that earlier festival had been a winter carnival, many leaders preferred renewing this idea as a La Crosse tradition.
However, there were issues involved with having a winter event on the exact dates each year:
As we all know, it is nearly impossible to forecast the winter weather in Wisconsin from day to day, much less a year in advance.
Assuming the worst, the expenses of providing artificial ice and snow were prohibitive.
There are several winter celebrations in the area, including the internationally known St. Paul Festival.
The closeness of Minneapolis and its highly booming summer festival, Aquatennial, managed to rule out a similar event. Although they overlooked neither festival entirely, it was agreed upon that a fall festival was the best answer.
During the fall of 1960, some officials of the La Crosse-based G. Heileman Brewing Company also discussed an annual advertisement. News of these discussions circulated through the firm, finally reaching the malt house, where two of the employees of German origin proposed an autumn festival similar to the Oktoberfest held yearly in Munich. They quickly took the idea for two primary reasons:
October is the time of color, as the leaves switch from summer green to bright fall colors.
Early October typically celebrates the end of the harvest and the preparation for winter. They believed that a celebration at this time would supply an ideal "relief valve".
As the idea for an Oktoberfest extended, it quickly became evident that there would be much more to do than could be managed by a single firm. They decided that the Oktoberfest should be an utterly civic initiative.
Early in 1961, brewery officials reached the La Crosse Chamber of Commerce and presented the idea to chamber members. They bought it, and both agreed that the chamber would act as the sponsoring institution.
An Oktoberfest Committee was appointed to oversee the suggested annual celebration. This committee set forth five primary goals for the fall festival:
to boost local pride in La Crosse
to acquire national publicity for La Crosse
to encourage "tourism" to La Crosse and the Coulee Region
to interest a large number of people
to break even financially while staying a non-profit organization
Since its beginning, the unbelievable development of Oktoberfest in the USA has made the reality of all the objectives.
It was created as a holiday for the community and welcomed by the community on those terms. In 1962, they documented the name "Oktoberfest" with the State of Wisconsin. In 1963, "Oktoberfest, USA" was recorded and established as a trademark by the federal government. In 1965, the newly-formed La Crosse Festivals, Inc., bought the assets of Oktoberfest from the Chamber of Commerce and became the sponsoring institution.
The Best Oktoberfest In The USA
Each year different towns and cities across America orchestrate their own versions of the Oktoberfest celebration that started in Munich, Germany, in the early 18th century.
First started as a folk festival, the event is best known today for its beer offerings, considering the American Oktoberfests highlighting authentic beer imported from Germany. If you'd like to visit one of these raucous occasions, we've inspired you by picking out the most authentic Oktoberfests in the US, listed geographically from east to west.
Leavenworth Oktoberfest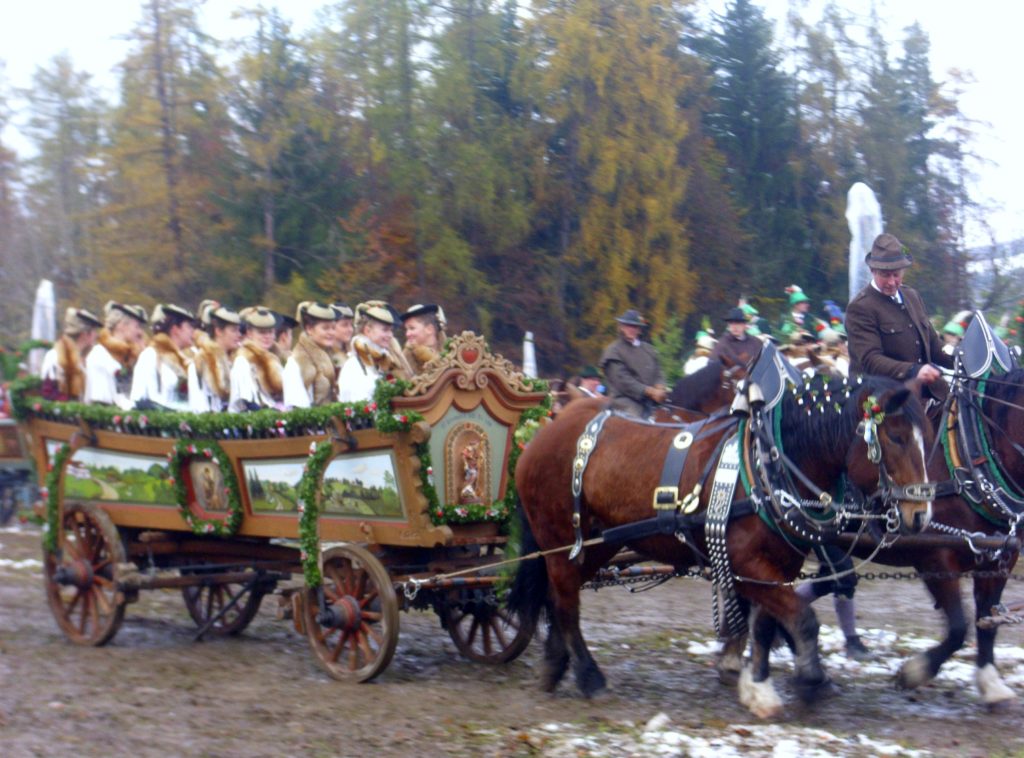 The small town of Leavenworth in Central Washington State plays host to an enchanted annual Oktoberfest celebration.
Roosted among the snow-clad peaks of the Cascade Mountains, the old-world Alpine-style village attracts local vendors, artists, & crafters who come to cater their Bavarian-themed wares in front of immense numbers of locals and visitors alike.
Highlights incorporate the mandatory mouth-watering brats, and there's even a dedicated drop-in 'Kinderplatz' (nursery) to keep your little ones occupied while you shop for souvenirs.
Mount Angel Oktoberfest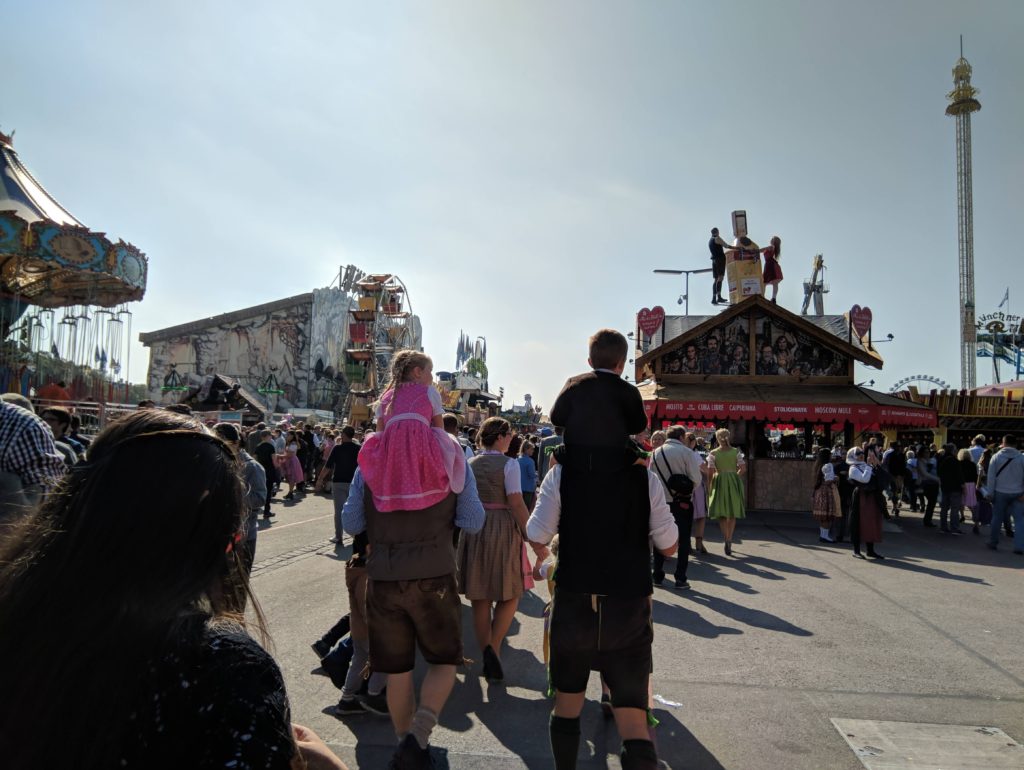 Can't fly to Germany? They got the next best thing!
Mount Angel Oktoberfest honors its Bavarian/Swiss roots each September by inviting 350,000 people to join them.
Partygoers visit and stay to have some fun, with each of the four days starting with a traditional 'webertanz'. Visitors can also view the Maibaum and Fruchtsäule as they stride the 50 food booths masked as alpine chalets. At the same time, five biergartens showcase German beers, wines, and local craft brews.
Entertainment is nonstop and ranges from alphorns to alpine rock, enjoying a polka and watching a gentleman enact the schuhplattler. Adding to the experience, the Glockenspiel portrays the town's history every hour.
Alpine Village Oktoberfest
Held yearly since 1968 at the Bavarian-themed shopping, dining, and entertainment destination of Alpine Village in southern California, this renowned Oktoberfest presents German beer, food & oompah bands for the whole month.
Genuine connoisseurs will enjoy the Hofbrau beer imported from Munich and authentic German foodie treats like pork schnitzel sandwiches. There's also a market where you can buy German sausages and baked goods and all the Bavarian singing and dancing you could wish for.
Sundays have been coined as family days thanks to the array of kid-friendly groups and activities.
Four Peaks Oktoberfest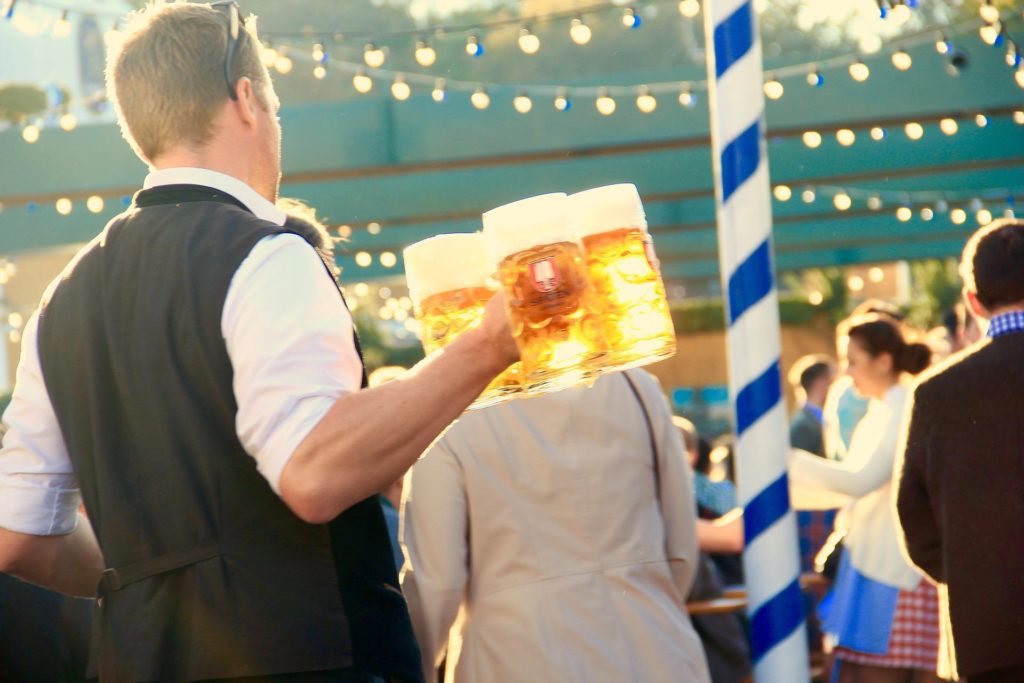 Held just north of Tempe Butte in Arizona, the artificial reservoir of Tempe Town Lake is the backdrop of one of the region's signature annual occasions.
This German-style and family-friendly festival highlights live music, brats recipes, beer gardens, quirky extras such as a polka stage, dachshund racing, and keg tappings and karaoke for three days.
They also added carnival rides for kids' activities and plenty more, while the festival site shifted into a buzzing concert venue by night.
Denver Oktoberfest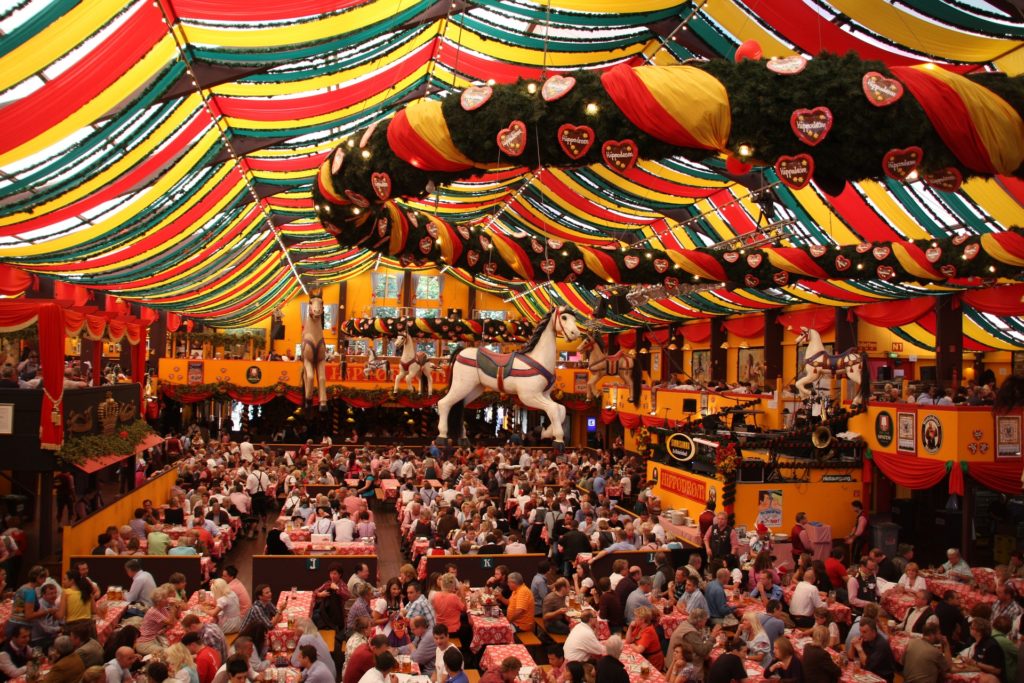 All smiles at Denver Oktoberfest. Held yearly for over half a decade, Denver Oktoberfest is one of America's most long-standing and vast beer festivals.
What began as a modest festival has ballooned to a multi-day event that draws hundreds of thousands of visitors to the streets of downtown Denver. People are carried over by live music acts and vendors serving lashings of delectable German-themed food and drinks, including authentic beer from Spaten and Franziskaner.
They also included other activities and events such as keg bowling and stein hoisting. The event is free as you enter, though you must pay for the VIP packages.
Fredericksburg Oktoberfest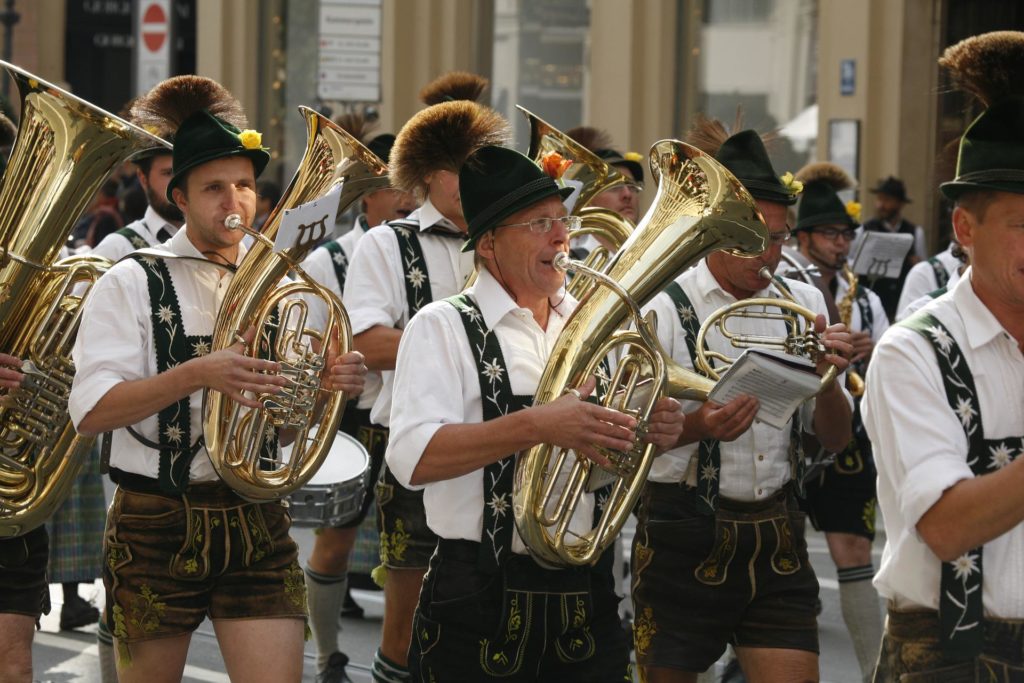 Straddled in the heart of Texas Hill County, Fredericksburg's German heritage has led to numerous people anointing the city the 'Polka Capital of Texas'. But far from concealing its Teutonic light under a bushel, Fredericksburg honors this history with great spirit, never more so than in its annual Oktoberfest celebration.
The event lasts for three days and features different activities such as oompah music, arts, crafts, shopping, a children's area, 50 types of beer, and the hotly expected Hauptstrasse Chicken Dance.
Linde Oktoberfest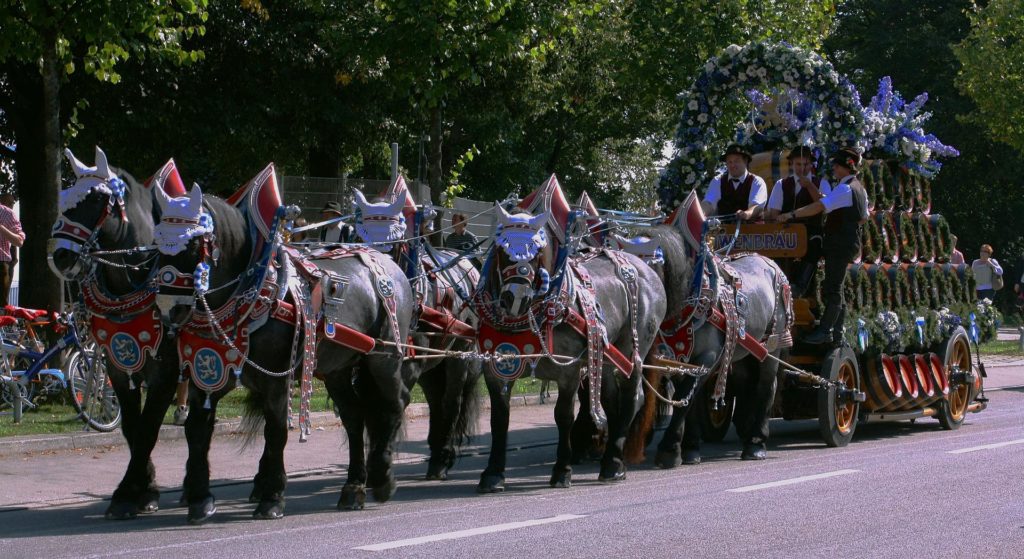 A festivity of Bavarian culture in the spirit of Oklahoma, Linde Oktoberfest kicks off with a private, 'Gemütlichkeit' (warm & friendly) evening followed by a veritable collection of entertainment.
They highlight German bands, Bavarian treats, arts and crafts, carnival rides, and family-friendly contests. Sample some genuine German bratwurst with sauerkraut, beers, cheesecake, knackwurst, polish sausages, stollen, hot pretzels, apple strudel, and other foodie treats that were created in northern and eastern Europe.
Meanwhile, as you walk along, markets sell German items such as stained glass, steins, beads, and other novelties that make for ideal souvenir hunting.
Zinzinnati Oktoberfest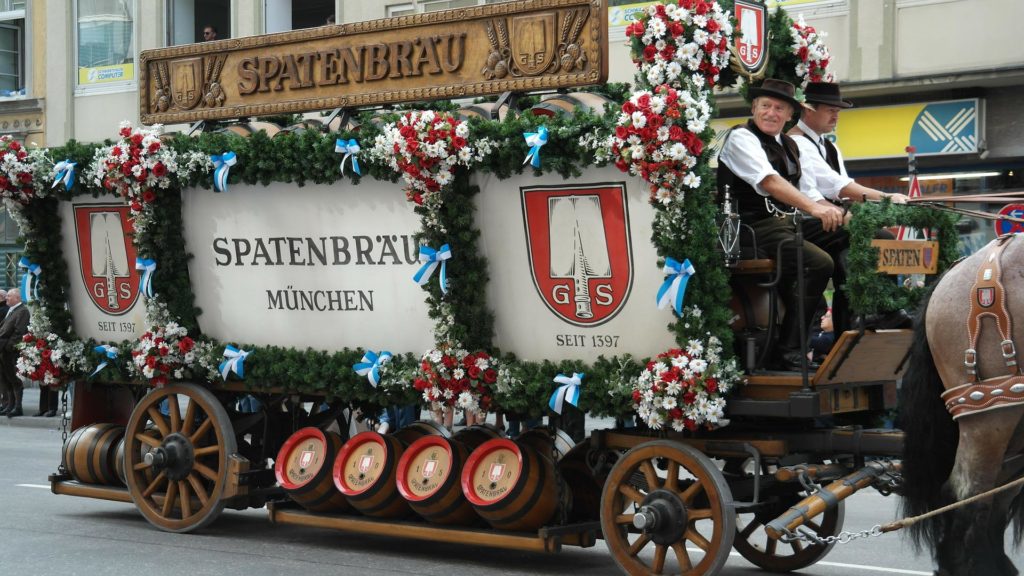 Among the biggest Oktoberfests in the country and worldwide, Zinzinnati Oktoberfest draws around half a million visitors every year.
The celebration is packed with chock full of specialty beer tappings, including limited-release beers from sponsor Samuel Adams and local craft beer that you won't encounter anywhere else. As for non-imbibing activities, you can partake in the 'Gemuetlichkeit' (goodwill) Games with a beer barrel roll or a stein race or watch the fantastic running 'weiners' (dogs) compete for bragging rights.
There's also live stage music where you can see some great performances, including classic German oompah bands.
Frankenmuth Oktoberfest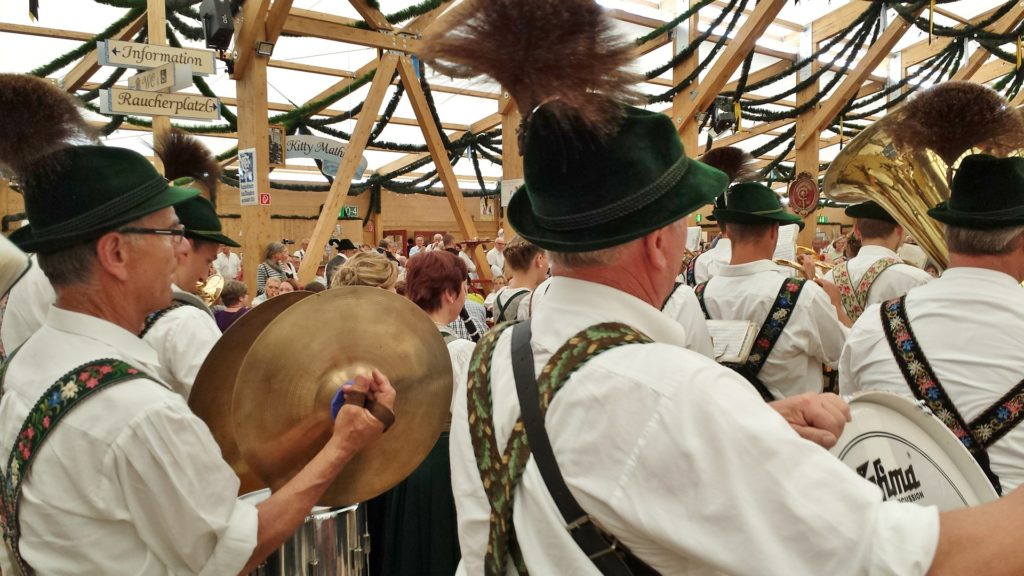 One of various towns and cities in the US with long-standing German origins, Frankenmuth's Oktoberfest brags about being the first to acquire the blessing of the authentic Oktoberfest in Munich.
Held in the vast green stretch of Heritage Park, the event was also the first to ship authentic beer from Munich's iconic Hofbrauhaus brewery for the event – much to the pleasure of the city's beer-loving enthusiasts.
Today, the celebration has gone from strength to strength, attracting visitors from far and wide with genuine entertainment, dancing, souvenirs, various food, and Hofbrauhaus beer.
Helen Oktoberfest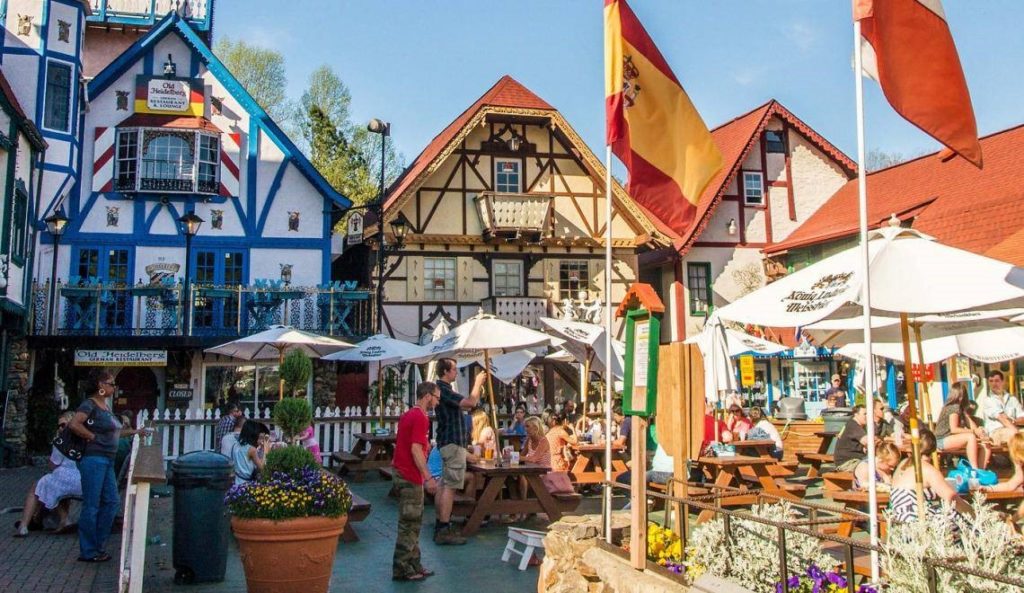 Another well-established occasion, Helen Oktoberfest, is declared to be the longest-running Oktoberfest anywhere in the US.
Celebrated in the Georgia city of Helen's riverside Festhalle venue, it's spread over multiple weeks of dancing, food, and beer, with partygoers commonly dressed in traditional attire, including lederhosen and dirndls, while jigging to the polka. There's a rotating set of musical acts, authentic German tunes, and contemporary favorites.
The event is unrestricted, which means it is open to all ages, though weekends are prevalent with tour and college groups, while weekdays tend to be a bit more family-friendly.
Munich on the East River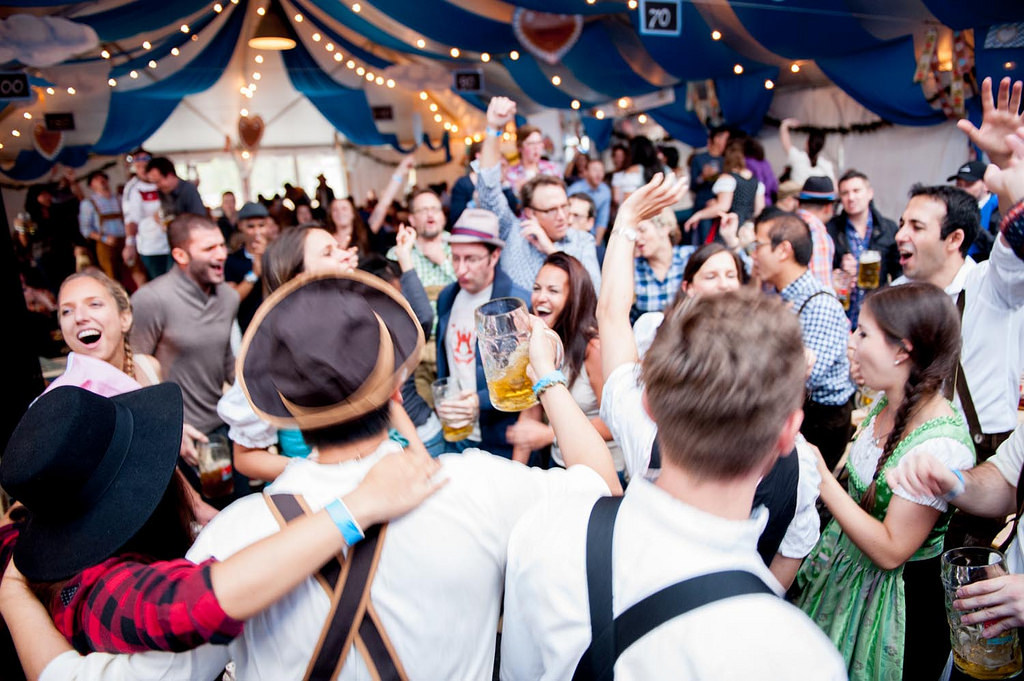 New York's contribution to the global spectacle of Oktoberfest in Munich on the East River is held under the canvas of a fully adorned tent.
Here, an Oompah band performs for a captive audience of partygoers, all well-lubricated gratitude to Oktoberfest suds' liter steins. At the same time, snacks stand for traditional vend treats such as cotton candy, gingerbread, and pretzel.
Live music is provided by established acts, including renowned special guests. Staff kitted out in lederhosen to add some authentic Oktoberfest vibe to the occasion.
Trapp Family Lodge Oktoberfest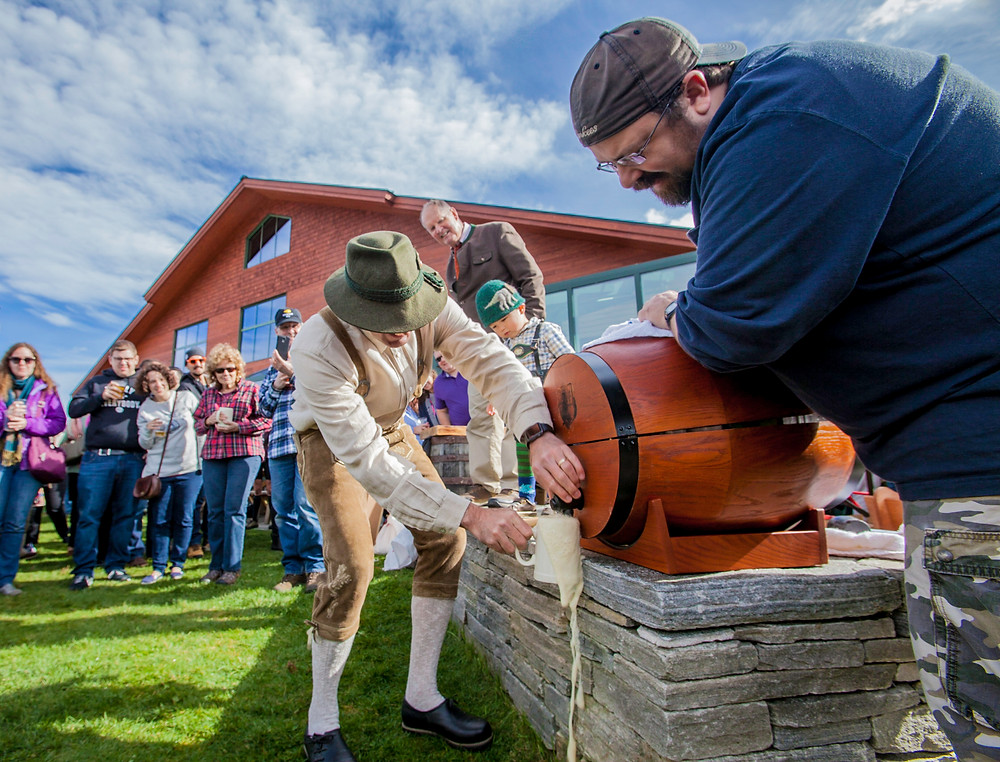 Held on 2,500 acres in the picturesque town of Stowe in northern Vermont, Trapp Family Lodge is a striking mountain resort that hosts one of America's most picturesque Oktoberfests.
Set against breathtaking mountain views, the scenery invites visitors to wander around the resort's dedicated Bierhall and grounds. You'll see oompah bands, real Bavarian foods, freshly brewed von Trapp Brewing lagers, lawn matches, and fun for the entire family.
Admission is free and incorporates an entree, app, and mug.
How to Host The Ultimate and Epic Oktoberfest Party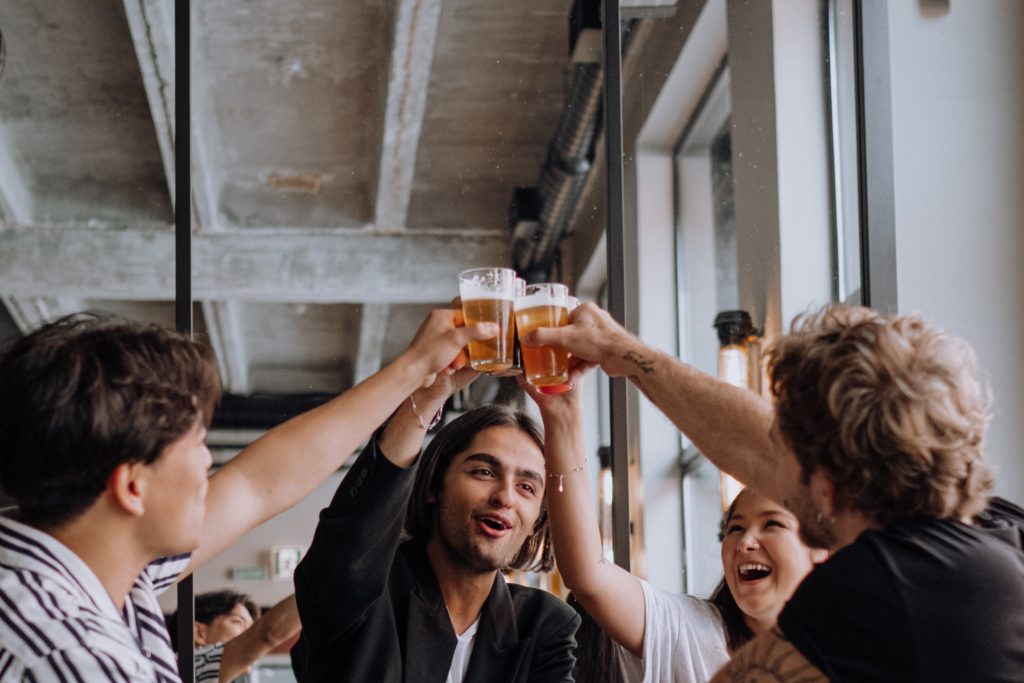 Oktoberfest's roots date back to 1810, when crown prince Ludwig got married, and he glorified it over five long days and nights. This royal occasion became the first Oktoberfest party ever, and it made way for one of the most traditional festivities in Germany and the world. Nowadays, Oktoberfest takes place in Munich, and it's commemorated in all corners of the planet. Numerous people manage their own Oktoberfest parties, and they always push to host them as authentically as possible.
No matter how grand the event is, your house is the perfect place to celebrate it. Due to this, we made event organizers' lives easier, so we bring you the ultimate Oktoberfest party guide that summarizes all the attributes that must be checked when organizing and booking Bavarian-themed enjoyment for an authentic Oktoberfest party.
Selecting the right venue for your Oktoberfest party
Capacity and budget: Ask yourself the following queries: how many visitors am I expecting? What is my budget? Responding to these first two points will help you determine the appropriate venue for your party.
Select a venue with indoor and outdoor spaces: Considering most Oktoberfest celebrations happen in Autumn, choosing a venue with indoor and outdoor spaces would be wise. Selecting the right venue for your Oktoberfest party is easy. Any garden, backyard, and ample open-air space can be converted with themed decor and adapted to social distancing rules.
Choose an easily accessible venue: A real Oktoberfest party involves lots of beer, so considering guests will likely drink a few, it's vital to consider whether the venue is well-connected and public transport is available nearby. Some of your visitors may consider reaching there by car, so it's also worth checking if there is an additional charge for things such as parking.
Take noise restrictions into consideration: Oktoberfest parties are not quiet 'festivities', so don't forget to check if the venue you chose is subject to noise regulations.
The weather might change: You must keep some unexpected situations you may require to face in your mind. Ensure you have a bad weather contingency plan if it's an outdoor activity, and double-check the venue's cancellation guideline before signing on the dotted line.
Catering, costumes, and decor for your Oktoberfest event
Keep it red, black, and yellow!: A broad range of embellishments is available for Oktoberfest events. Our main advice is to pick decorative elements with the proper choice of colors. Red, black and yellow (Germany's flag colors) will include authenticity and patriotism to any Bavarian party.
The significance of dress code: We're speaking about Bavarian-themed enjoyment, so don't forget to ask your guests to esteem the dress code for the occasion!
Beer and more beer!: In Oktoberfest, all spins around beer, so if not the first, this is one of the significant things to ponder when thinking about catering and beverages. Beer tasting services can be an ideal activity for those who want to explore unique and different tastes.
Large long tables are a must: Large groups of friends typically attend this festivity. They'd love to sit together and enjoy the party as a group, so ensure you make it possible by renting large tables at which they can all sit together.
German flags everywhere: Flags are an excellent addition to Oktoberfest festivities. It is the most prominent German tradition of all. Germans feel extremely proud of it, so it's necessary to remind people about this party's heritage by decorating your venue with some German flags.
Oktoberfest = pretzels: Tasty and crispy pretzels are snacks that everybody would like to find at your party.
German sausages must be on the menu: As the name implies, what would an Oktoberfest party be without German sausages? They're a big piece of the German cuisine and are highly demanded and consumed at Oktoberfest parties.
Beer tents for outdoor events: Beer tents are a must if you want to host an outdoor party. Depending on the space available, you can rent different sizes of tents.
Fireworks for a beautiful ending: What's more promising than fireworks to let people realize that you're celebrating something? Bring color to this event with Private Party Event Fireworks providers, who can produce custom fireworks, particularly for each event. Remember our advice about the right choice of colors? Put it into practice!
Immortalize the experience: A party without photos can disappear in memory fogs. Ensure your Bavarian theme festivity is not only an occasion that brings people talking but also a party that they will forever remember.
Live traditional Bavarian entertainment.
Uncover authentic party packages: There's no easier way to make your event genuine than to let a professional take care of the entertainment.
Pay tribute to Oktoberfest roots: What about having King Ludwig and Sissi hosting your event? These actors will fascinate your guests to the 19th century and make them feel like they're at THE original Oktoberfest party.
Dancing is also an indispensable part of the party: Considering booking dancing crews will ensure your festivity becomes the seasonal event everybody talks about.
Look for special ways to offer guests a beer: What more pleasing way to offer drinks than with Roaming Human Tables? And better than that, these walking tables can become Bavarian beer girls, significantly for your occasion.
Parades can be an excellent way to motivate guests to join the fun!: Walkabout music shows like the one performed by a Funk Brass Band offer the ideal prospect to take a break from eating and drinking.
Walkabout musicians keep the energy moving: Talking about parades, walkabout performances such as the one furnished by the Queen of Oktoberfest can deliver your celebration with an authentic German flavor and make people follow her around singing and dancing!
Book bands that offer something exceptional are guaranteed to make a difference. A musical ensemble dressed in traditional Bavarian outfits will not only perform Volkmusic but modern and international classics.
Circus performances can also be an excellent addition to the event: The versatile contortionist who performs it can dress up as a Bavarian girl. She can deliver guests drinks with a big smile and an eccentric, original, and unique contortion posture.
Book performers that make your event interactive: Stilt walking acts are one of the most versatile entertainment formats and an excellent way to make a party interactive.
Mix tradition and modern elements: For example, Bavarian-themed performances such as the Lederhosen Breakdance Show combine traditional and contemporary dance styles, capturing your guests' attention and making your party a unique Oktoberfest occasion.
Authentic Food to Expect at an Oktoberfest Party
These 15 food items are easier to prepare (or buy) for dinner party-sized groups than all-out at-home Oktoberfest ragers.
They're all great items served family-style, ideal for an Oktoberfest potluck, and all pair faultlessly with delicious German beer. Also, this list is well-curated.
Bavarian Soft Pretzels (Brezeln)
Bavarian soft pretzels might be the most significant must-have at an Oktoberfest party (after beer and a guy falling off a bench, naturally).
It is not an Oktoberfest if it doesn't have pretzels. It's just a keg party with weird costumes.
In German, they call pretzels brezeln. They are huge, chewy, and an excellent beer complement.
German Potato Pancakes (Kartoffelpuffer Mit Apfelmus)
Traditional German potato pancakes are a cinch to make and are ideal as a party appetizer, a side dish, or just an everyday snack.
Ingredients and tools to prepare this food are minimal, and the process is quick and straightforward.
You can put applesauce and a dash of cinnamon on top to enjoy it the traditional way or go all-new with sour cream and chives.
German Candied Almonds (Gebrannte Mandeln)
The smell of this cuisine will instantly divert your experience into an authentic Oktoberfest celebration.
These German candied almonds are vented at Christmas markets, Bavarian beer festivals, etc.
The candied almond booths at Oktoberfest can be scented throughout Wiesn, and they taste just as impressive as they smell.
Obatzda: Bavarian Cheese Spread
This German cheese spread is made with scrumptious delicate cheeses like camembert and brie and is best when served with the Bavarian soft pretzels.
Oktoberfest Charcuterie Board
Charcuterie boards are trendy at Oktoberfest, and many of the beer tent reservations comprise one of these with the table. It can be a bit different from the original, but a few things need to be there.
Add a big bundle of entirety and shaved radishes to this board, and it'll be the perfect addition to your at-home Oktoberfest.
Oktoberfest Roast Chicken (Hendl)
They are the most loved food item at Oktoberfest, hands down. Over half a million of them are swallowed at Oktoberfest each year!
Bratwurst In Beer
As you can picture, sausages of all kinds are massive stars on all the menus at Oktoberfest.
You've got bratwurst, ox'nbratwürstl, weisswurst, Nürnberger rostbratwurst, currywurst, schweinswürstl, wiener wurst, just to name a few. The list of sausages you can savor in Germany is longer than David Hasselhoff's fan club roster.
Traditional German Sauerbraten
Sauerbraten is a major Oktoberfest favorite. Sauerbraten is a tender beef roast covered in a sweet and sour gravy.
It would make an ideal entree for smaller Oktoberfest parties, or you could make a ton and serve it in a chafing dish for the groups. Either way, people will enjoy it.
German Cheese Spaetzle (Käsespätzle)
A definite must-have at your Oktoberfest party is spaetzle, a type of "German macaroni and cheese," if you will. It's also the only thing to consume at Oktoberfest if you're a vegetarian.
Because of the amount of sweat in making this, käsespaetzle is nicely suited to smaller parties. Or, it'd be ideal if you're attending an Oktoberfest potluck and only have to complete one thing that day.
German Potato Salad
German potato salad varies from the good ol' American BBQ classic we all know and love.
While the American version is mostly mayonnaise-based and served cold, German kartoffelsalat is served warm, and it also features vinegar, bacon, and bacon grease in its makeup.
Homemade Sauerkraut
Probably the most notable of all German side dishes is sauerkraut. Homemade sauerkraut is the way for almost all festivities, as you really can't top that small-batch quality.
However, if you want to host a huge Oktoberfest house party, you may want to buy in bulk. If that's the case, scan for higher quality stuff if you can swing it–so, jars instead of cans.
German Red Cabbage (Rotkohl)
Grab a head of red cabbage, mix in some other good stuff, steam for a while, and the result is soft and sweet and, let's dub it what it is, basically candy.
Dampfnudel: sweet steamed dumplings with vanilla sauce
These lovely puffy dumplings are coated in lightly sweet vanilla sauce.
They're ideal for a light dessert after a heavy Bavarian meal and would be uncomplicated to prepare for an Oktoberfest-themed party.
Gingerbread heart cookies (Lebkuchenherzen)
The real lebkuchenherzen you see at Oktoberfest is for decorative only, woo-ing your sweetheart purposes.
German Apple Strudel
You can't earn much more "German dessert" than apple strudel.
Creating it from scratch can be a bit of work, but it utilizes phyllo dough and is a much easier option!
Hosting or attending a smaller Oktoberfest-themed shindig may be worth the grind.
How to Dress to Impress in an Oktoberfest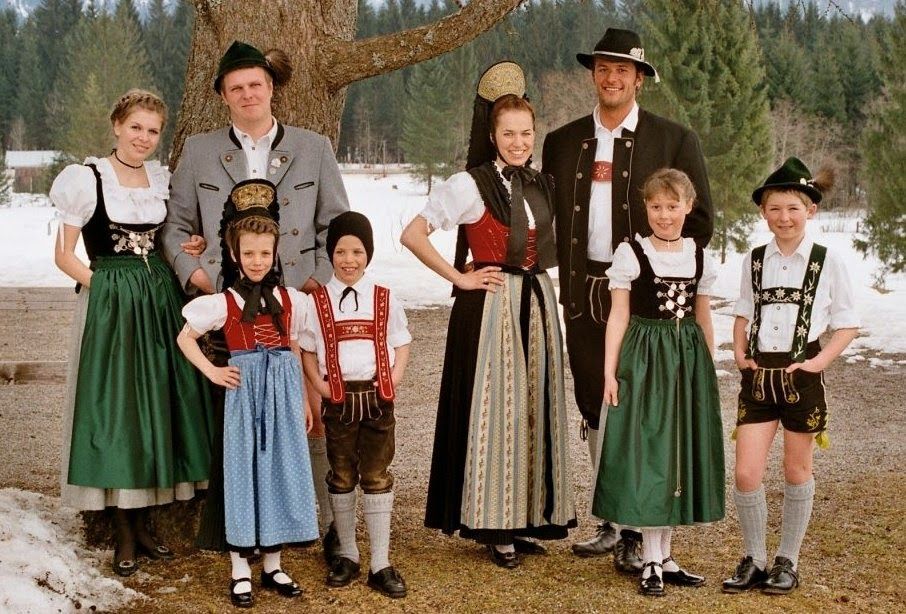 Did you know that Oktoberfest is the world's biggest and longest-running wedding festivity? And what is a wedding party without an exceptional ensemble?
Oktoberfest is the worldwide festival of German culture, the harvest, and all things beer. In massive beer hall tents, the annual festival stretches 10 to 17 days in Munich. Outside of Germany, an Oktoberfest celebration pops up anywhere in the world.
Dress to impress and put on your best Oktoberfest outfits to dance, drink and enjoy the party.
Tracht Makes the Man
The traditional Bavarian clothing for men is called tracht. It was the clothing for work of Bavaria, Austria, and Tyrol. Deerskin is the traditional leather used for short or knee-length breeches.
The leather is soft, light, and insusceptible to tears. Lederhosen contains two side pockets, a pocket at the hip, a pocket for your knife, and a drop front. Add embellished suspenders, wool stockings, and a white or checked shirt to complement the outfit.
Dress In a Dirndl
The traditional Oktoberfest outfit for frau or fraulein is a dirndl. It's a pinafore dress or bodice and a whole skirt. It is a blouse with a low, rounded neckline, puff sleeves, and an apron that concluded the look.
Traditional-style Oktoberfest outfits come in different colors and fabrics, signifying the wearer's age, heritage, and social standing. The contemporary dirndl grabs inspiration from tradition but adds color, luxury, and fun.
Dirndl skirts are stitched to the knee or lower, with white stockings and plain shoes below. Ladies leave the leg exposed to men in lederhosen. Aprons are always worn along with a dirndl.
Where you place your apron lets people know if you are single or taken. Tie your apron on the left side to reveal that you are interested in drawing a partner. Apron knots tied on the right indicate that you are married or engaged. Tie your apron in the back to let people know that you are a waitress!
Final Thoughts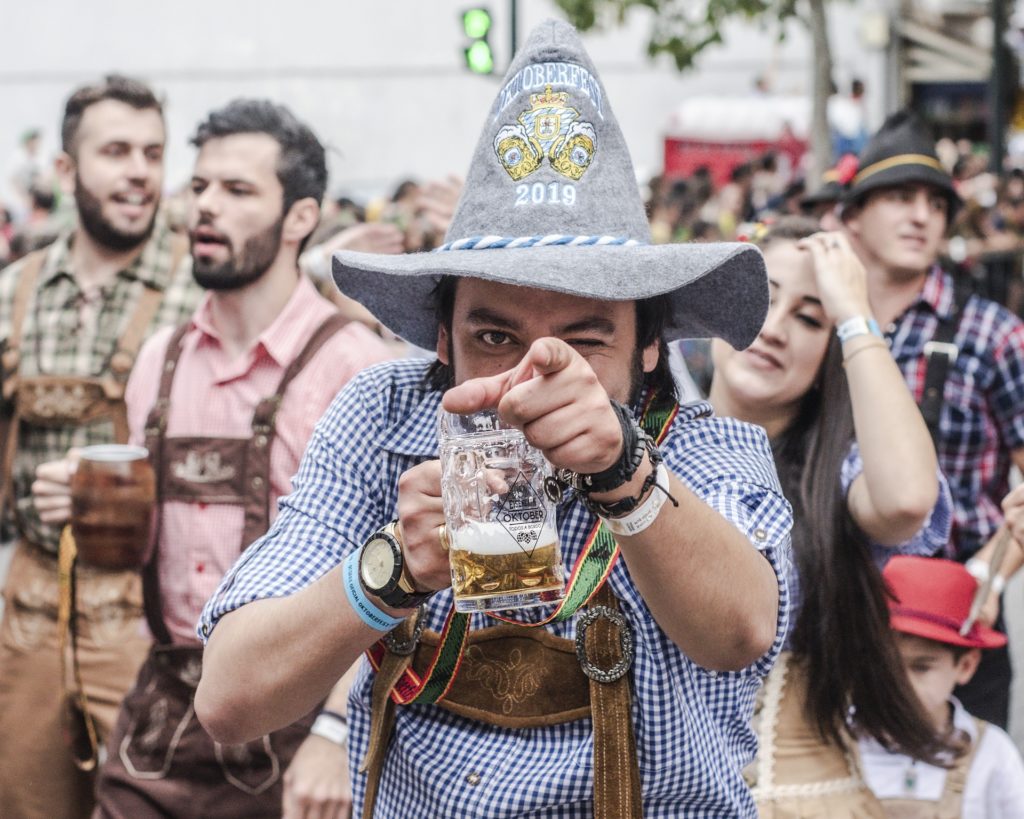 Your Oktoberfest experience isn't fun without a stein of your favorite brew in hand.
In Munich, the qualifications for beer served at Oktoberfest are pretty strict. First, the brewery has to be operating in the city and pass rigid German beer purity regulations (the "Reinheitsgebot"). In the United States, though, breweries hosting Oktoberfest celebrations are far more casual but like to adhere to the classics: i.e., a märzen.
Great Divide Brewing, for instance, celebrates the iconic Bavarian bash by tapping its award-winning HOSS lager layered with malt notes, touches of cherry and dark fruits, and a special addition of rye that imparts a little earthy, spicy character.
As you attend an Oktoberfest in the U.S. or any part of the world, keep in mind that the outfits will make a difference.
References:
Sign-up now!
Start your digital nomad journey today!