Disclaimer: This post contains affiliate links for which I will earn a commission. This is at no expense to you. All opinions are my own. However, you should seek professional advice from experts before makng any financial investments.
Everybody would love to be in a position to earn money without having to trade in their time or effort for it. Thankfully in this era, this opportunity is more widely available to people than it was say 30 years ago. For people that want to pursue the lifestyle of a digital nomad, this is very possible as well. There are digital nomads that are in a position where they work only a few hours a week, whilst the bulk of their income is being generated for them passively.
In this post, I want to talk about some of the passive income opportunities that I've explored. If you are new to being a digital nomad, you can look into using these opportunities to generate a passive income that will support your travel lifestyle.
Bank account interest.
This depends on the country that you are in as well as other economic factors. In Australia, the bank can give you over 2% interest per annum paid monthly into your bank account. This interest is also compounded.
The catch-22 is you need to have money in your account. It is a great and easy way for you to start building your wealth and one stream of income.
Realistically, you will need at least $100,000 in the account to generate $100-200 a month passively. If you do have access to that money, then it is one way to boost the passive income portfolio for you.
Raiz ETF Micro investments
This one has a passive element to it. It takes money through the regular transactions that you make in the form of roundups. So you can find yourself passively investing a few cents or even up to one dollar from each transaction that you make.
This will see you passively save money into their holding account.
The app has a team of investors that then takes the money and invests it for you on your behalf.
All you need to do is select the fund that you would like to invest in and the amount of risk that you are prepared to engage in.
The income can be drawn out at any time. The earn outs depend on the performance of the fund. So you may find that the fund that you invested in will earn 5-10% annually or more.
I've published an in-depth review on using Raiz.
Click here to download the app for free and setup an account.
Share dividends.
I'm not an expert in the stock market, but I do own a few shares that pay out dividends twice a year. It isn't my favourite passive income stream, as there is a risk that affects the chances of you being paid out on your shares and also the equity value of the stocks/shares that you are holding.
I currently hold 1000 shares in a bank that pay approximately 3-5% in dividends each year. So based on my current portfolio, I'd expect to get approximately $700 a year from my banking shares portfolio. If the share price increases, I will also benefit from the equity profit that I can make from the sale of the shares.
I also hold 2000 shares in a telecommunications company. The dividend payout for the shares are also around 3% per annum. So the combined total between both portfolios is approximately $1000 a year.
Obviously, the more shares you own, the more dividends you will receive.
Advertising web business – Adsense and ad networks.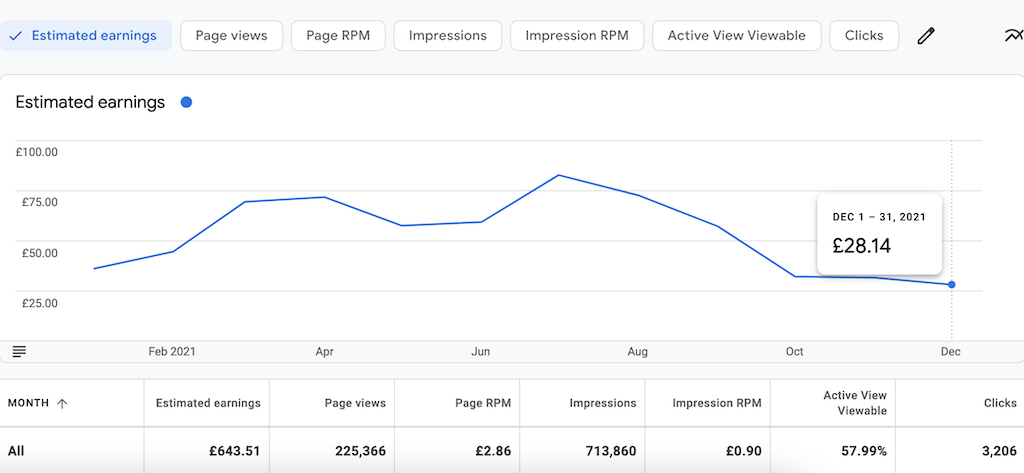 Adsense is a good way to start making passive income inexpensively, however it won't allow you to make heaps of money. The reason being is that advertisers want to get exposure to a target audience for as little as possible. The ad networks usually work on a bidding model and if you want to make any serious money, you will need to generate thousands of visitors to your website, app, video or digital platform per month.
Advertising models usually work on a cost per thousand views. As a rule of thumb, you can expect to make $1-6 per thousand views depending on your niche.
1000 views will get you $1-6.
10,000 views will get you $10-60.
100,000 views will get you $100-600.
1,000,000 views will get you $1000-6000.
This is an estimate. Some niches can allow you to make more. Others will be less.

You will need to have a steady traffic source that will allow you to make this income consistently. For example:
A list of email subscribers.
Followers on your social media, such as Facebook, Twitter, Instagram and Pinterest.
Referrals from other influencers.
SEO rankings on Google and other popular search engines.
You can click here to see 11 ad networks that you can join.
You can sign-up to Ezoic to earn income from advertisements on your website if you are already using Adsense. The difference is that the impressions are optimized so that you generate more income everytime an ad is shown on your website. It also displays better quality advertisers, so that you get paid a better rate per impression.
Click here to sign-up to Ezoic.
Advertising web business – Affiliate.
I like the affiliate marketing model because it is a win-win for everyone. It is also inexpensive to setup and when it starts to work, it can be the gift that keeps on giving. You will need to look into the rules of the affiliate platform and the affiliate program to see where you are allowed to promote.
Affiliate marketing is promoting other peoples products or services and receiving a commission in exchange for an action being taken, such as a sale or a lead enquiry.
There are many affiliate networks. It can be a bit challenging to work out which ones are ideal for the kind of things that you are working on. I'd recommend getting started with the following two affiliate networks.
Amazon Associates Program.
There are millions of products available. And you get commission for indirect purchases from your referral ID.
Below is a graph showing some of the affiliate earnings I've made with Amazon.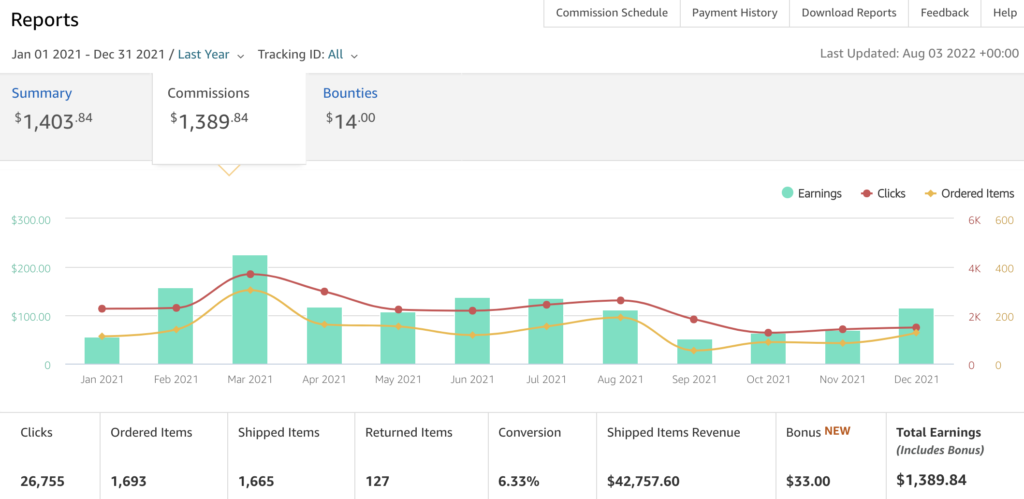 Max Bounty Affiliate Program.
I've recently signed up to this and the reason I find it appealing is that there are higher commission rates paid. However, I do find it more challenging to convert the offers compared to the Amazon Associates Program.
Click here to sign up to the affiliate program.
Recurring sponsorship.
This is great especially if you can get direct sponsorship on any assets or platforms that you own. The key is to get recurring revenue from the sponsorship. If you can secure a $50 a month placement, you will earn $600 per year. You could sell 5 spots on your website and that could generate you an extra $3000 a year.
If you had 10 platforms with this model, you could earn $30,000 a year in passive income.
Sell information products.
This can be quite lucrative if you target the right niche. There are so many different forms of information products that you can explore. For example, you can create an ebook, a cheat sheet, a training guide, training videos, training audio books or more and sell them to your audience.
The ideal price point is $100. However, if you can sell your products for $500-2000, you will make more money from your launches.
There is work involved in setting up the information product business. However, it can be scaled and run on autopilot once you have the products and processes in place, thus providing you with passive income.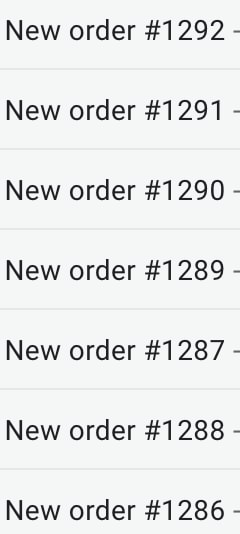 E-commerce store.
In my opinion, this is the most lucrative if you can automate the processes. If you find the right niche and promote the right products, you can generate thousands of dollars in revenue. You can offer several different products that you own and that you sell on behalf of others.
There are different e-commerce fulfillment models such as:
Drop shipping
Amazon FBA
Affiliate sales
Reselling
Selling direct
Licensing other people's products
Are there some other passive income models that you think will help you boost your digital nomad income?
Below are a few other posts that may interest you.
How to make money as an influencer.
How to save $10,000 in 6 months.
How to become a blogger and get paid.
Please let us know in the comments below.
Thanks for reading.
Click here to download the Paid2Go app and start earning money from walking.
Sign-up now!
Start your digital nomad journey today!