One of the places that I've considered living in as a digital nomad is Miami. This is the "Miami' that I know of from the Will Smith music video, and Bad Boys.
I actually have family that lives in Miami. Although, I think they live in an area called Miami Shores. And I recall that when we were younger, we used to visit Downtown Miami.
What is required to live in Miami as a digital nomad?
You will need to afford the cost of living in Miami.
From the looks of it, the absolute minimum budget is around $3000USD per month. Although it seems like a more enjoyable lifestyle will require $5000 per month or more.
This will cover the necessities.
Finding Accommodation in Miami
There's a few options to find some good deals.
Zumper
Zumper is one of the credible platforms to use when searching for accommodation in Miami. The thing is, it works like most traditional rentals where you will need to commit to a long-term lease. However, you may be able to negotiate short-term stay deals should the landlord be open to the suggestion.
A quick search allowed me to find properties around Miami, with a nice 1-bedroom apartment located a few hundred meters away from the beach. There's a shortlist of property types in Miami vs the average price here.
Facebook Marketplace
I don't mind looking on Facebook marketplace for deals that's directly with the landlords, however it can be hit and miss. The level of professionalism isn't as good as going through the real estate networks. However, if you do find a property, you may get more leverage with securing a cheaper rental cost.
I think it is good to get an idea of the local rental market and to see if there's any good deals coming up. But it isn't my first choice for finding accommodation.
Craigslist
Craigslist is another option where you can find deals, but like Facebook marketplace, it can be hit or miss. Most of the accommodations that's listed are directly with the landlords, who often don't have a standardized rental process. But it is worth pitching applications and monitoring the response.
On the plus side, it is likely that you will be able to secure more short-term stays and a cheaper price.
AirBNB
This is usually what I use when I am searching for accommodation. This is because the listings are vetted and the landlords are held accountable by the review system on the platform.
The way I shortlist places to stay are:
They need to be a super host.
They need to have a lot of good reviews.
The accommodation needs to be furnished.
Value for money (including the price)
Good Wi-Fi connection
Transportation connections (if I don't have a car)
Good safety
Agoda
You can find short-term accommodation on Agoda. Whilst you are staying at the accommodation, you may be able to negotiate some long-term rates.
Hostel World
If you are planning to stay in a hostel and just rent a bed, you can find some affordable options using Hostelworld.
Click here to find hostel bunks on Hostelworld.
Income Source
There's no point in going to Miami if you don't have an income source that will allow you to do the following.
Afford to go out and enjoy the landmarks and activities that Miami has to offer.
Provide you with enough free time to enjoy the lifestyle in Miami.
You can try to be frugal, but you will find that things are much easier if you can earn as much passive income as possible.
You can work remotely as a freelancer or consultant trading your time for money. However, you will be confined to your workspace. That workspace might be at a cafe, coworking space, or inside a room. And this will see you locked in that space for 4-10h per day.
Ideally, have a business system that will allow you to earn an income without trading your time for money.
What things can you do in Miami?
Beach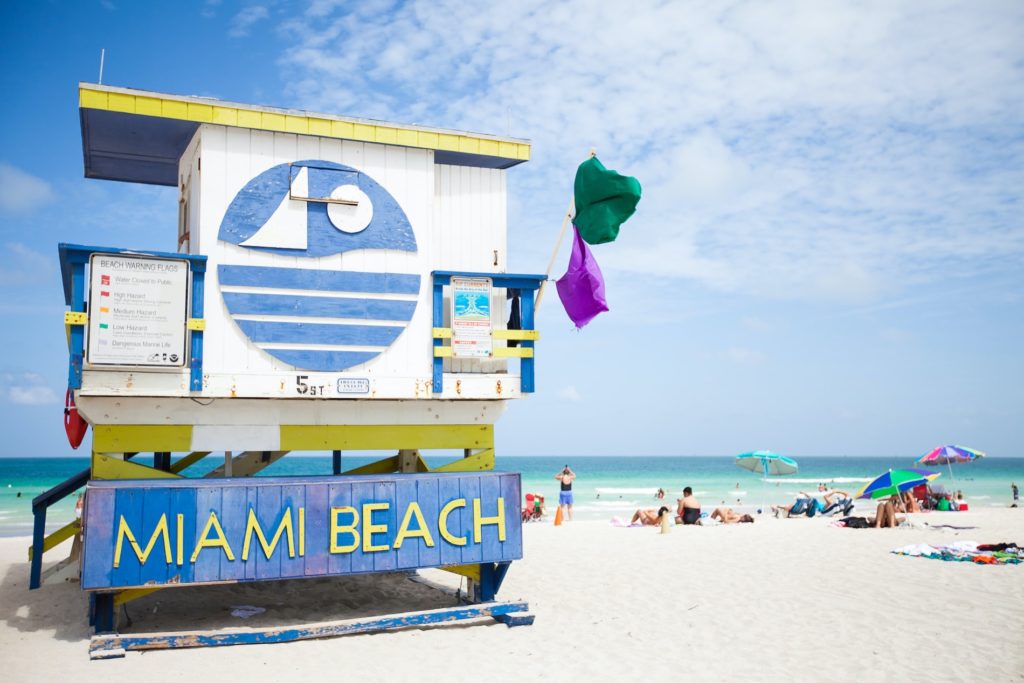 This goes without saying. Hitting the beautiful beaches is the first thing that I'd do. The activities that I would enjoy would be beach activities such as:
Wading in the water
Jet skiing
Bodysurfing (if it's possible with any waves)
Sunbathing
Playing frisbee
Swimming
Scenic tours
This can be a self-drive or actually going on an organized tour. Going down to the Keys is on the bucket list.
Photography & Videography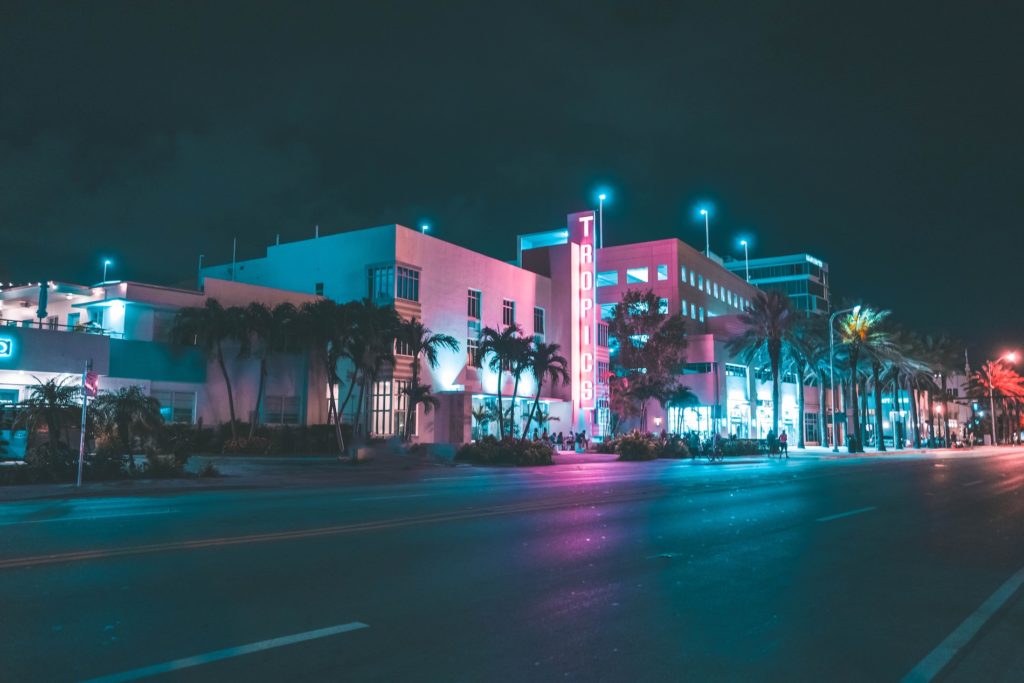 There are so many photogenic opportunities in Miami. So I will have my DSLR and video camera ready to film or take photos.
Nightlife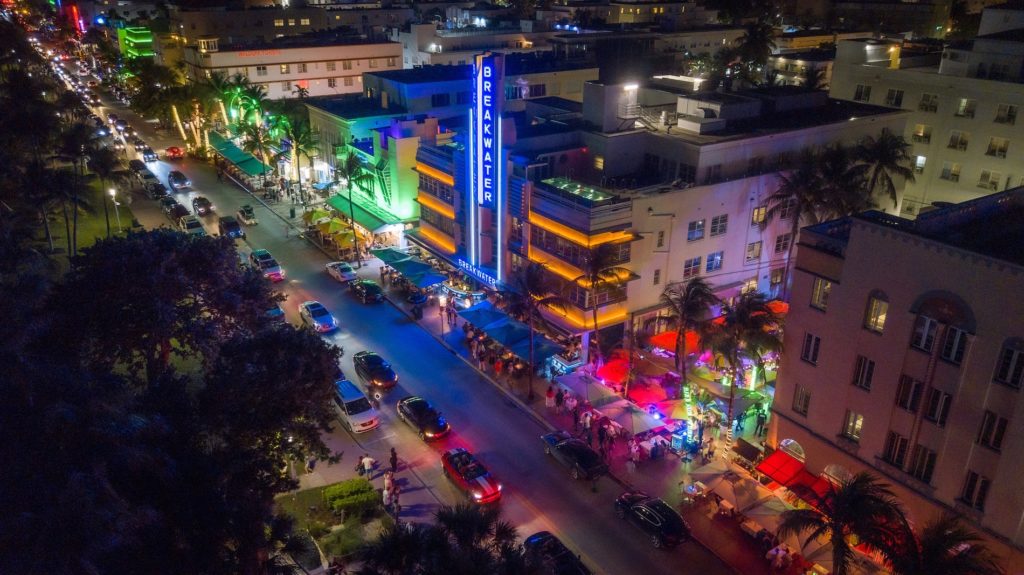 I mean, it is Miami after all. The city is known for its abundant nightlife. And with events being promoted across a multitude of platforms including Facebook and Instagram, there are so many activities to enjoy.
When I was a teenager, I was only able to go to the mall and watch a film in the cinema.
Some of the nightlife activities that I would like to experience in Miami include:
South Beach
Art Deco Historic District
Design district & Wynwood
Little Havana
Key Biscayne
Everglades
Ready to try something different as a digital nomad?
Book a trip to Miami and organize a stay for 1 to 6 months. Stay somewhere that is in a safe, but fun neighbourhood. And that is also within commuting distance.
Click here to download the Paid2Go app and start earning money from walking.
Sign-up now!
Start your digital nomad journey today!